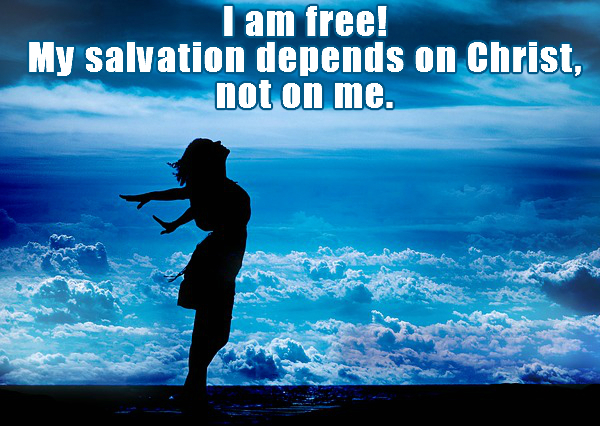 Now a certain man was ill, Lazarus of Bethany, the village of Mary and her sister Martha. It was Mary who anointed the Lord with ointment and wiped his feet with her hair, whose brother Lazarus was ill. So the sisters sent to him, saying, "Lord, he whom you love is ill." But when Jesus heard it he said, "This illness does not lead to death. It is for the glory of God, so that the Son of God may be glorified through it."
Now Jesus loved Martha and her sister and Lazarus. So, when he heard that Lazarus was ill, he stayed two days longer in the place where he was. Then after this he said to the disciples, "Let us go to Judea again." The disciples said to him, "Rabbi, the Jews were just now seeking to stone you, and are you going there again?" Jesus answered, "Are there not twelve hours in the day? If anyone walks in the day, he does not stumble, because he sees the light of this world. But if anyone walks in the night, he stumbles, because the light is not in him." After saying these things, he said to them, "Our friend Lazarus has fallen asleep, but I go to awaken him." The disciples said to him, "Lord, if he has fallen asleep, he will recover." Now Jesus had spoken of his death, but they thought that he meant taking rest in sleep. Then Jesus told them plainly, "Lazarus has died, and for your sake, I am glad that I was not there, so that you may believe. But let us go to him." So Thomas, called the Twin, said to his fellow disciples, "Let us also go, that we may die with him."
Understanding And Applying the Text
John is not a comprehensive biography of Jesus' life. This passage makes that clear. To this point, we have not heard of Lazarus. Lazarus was not as well known as his sisters, Mary and Martha. These women had entertained Christ in their home. Yet John tells us Jesus loved Lazarus. It is clear Jesus and Lazarus had significant prior interactions. But those interactions were not important to the purpose of John's book. The purpose is; "that you may believe that Jesus is the Christ, the Son of God, and that by believing you may have life in his name." (John 20:31)
In this story, Christ gives remarkable proof of His Divinity. And He causes us to look forward to our resurrection.
Mary had anointed the Lord. Mary is not the same woman mentioned in Luke 7:37. Matthew, Mark, and John all mention Mary anointing Jesus with oil prior just to His death. Luke's account is earlier in Christ's ministry. The similarity between the accounts causes confusion. But the location and time show the woman in Luke 7 and the Mary mentioned here are not the same.
Mary and Martha send Jesus a short message. They do not ask Jesus to come but the request is clear. Christ does not come right away. He delayed his departure for two days. The delay made sense to His disciples. In fact, not going at all made sense to them. Jesus had just escaped with his life from Judea. The Jewish leader had tried to have Him stoned more than once. Jesus' life was in danger.
Nonetheless not going to Lazarus made the disciples anxious. Christ eases their anxiety by mentioning Lazarus illness does not end with Lazarus' death. But Lazarus does die. Did Jesus not know this? Did Jesus lie to His disciples? If so, he was not sinless and cannot atone for our sins. This is a serious issue.
Jesus did not lie. The illness was for the glory of God. The illness caused Lazarus to pass through death. But, Christ restores him to life. This was all for the glory of God. The illness did not end with Lazarus' death but his resurrection.
Jesus loved Martha and her sister. Their concern should have produced anxiety within Christ. Yet Christ delayed His departure. The delay in answers to our prayers may cause us to question God's love for us. But this story reminds us His delay is not caused by a lack of love. Often it is to bring Him greater glory.
After a two-day delay, Jesus announces He is going to Judea. The disciples' response was, "Are you nuts! They want to kill you in Judea. They want you dead. Have you forgotten about that?"
Jesus reminds them time is running out. Though, they do not get it. He uses the analogy that there is only so much daylight. You must travel while it is daylight. If you travel after dark you will stumble, and fall. The calling of God is the light of day. Whoever undertakes God's plan has God to guide him. So, when we do God's will, we are safe. When we do God's will we may proceed with boldness.
Relying on God's protection, Jesus proceeded to Judea. He proceeded even though the Jewish leaders wanted to stone Him.
Jesus told His disciples He was going to Judea because Lazarus has fallen asleep. The disciples did not understand. They thought Jesus means Lazarus is resting. They believed that was good news. If Lazarus is resting that means he will get better. Why would they understand it any other way? Jesus had told them this illness would not end with Lazarus' death.
Jesus was then explicit. Lazarus was dead and Jesus was going to Judea.
Thomas was willing to die with Christ. He was willing to be with Christ. He trusted and loved Christ enough to die with Him. It is clear Thomas had not yet grasp who Jesus was. Or even what Christ must do. But he loved Christ and trusted Him.
Thomas called for the others to join him. But it made no difference rather or not they did. Thomas was going with Jesus.
Thomas' theology was wrong. But he trusted Christ. Our salvation is not based on our theology. Christ is the basis of our salvation. True we want our theology or doctrine to be right. But our doctrine does not save us. Christ saves us. We study and proclaim our doctrine to bring glory to Him.
Glorify the Father, Son, and Holy Spirit. God is great. He is the one who saves us. We do not save ourselves with our doctrines.