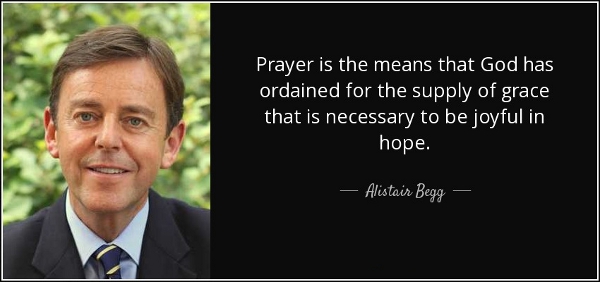 Is anyone among you suffering? Let him pray. Is anyone cheerful? Let him sing praise. Is anyone among you sick? Let him call for the elders of the church, and let them pray over him, anointing him with oil in the name of the Lord. And the prayer of faith will save the one who is sick, and the Lord will raise him up. And if he has committed sins, he will be forgiven. Therefore, confess your sins to one another and pray for one another, that you may be healed. The prayer of a righteous person has great power as it is working. Elijah was a man with a nature like ours, and he prayed fervently that it might not rain, and for three years and six months, it did not rain on the earth. Then he prayed again, and the heavens gave rain, and the earth bore its fruit.
My brothers, if anyone among you wanders from the truth and someone brings him back, let him know that whoever brings back a sinner from his wandering will save his soul from death and will cover a multitude of sins.
Observation
Anyone who is suffering should pray.
Anyone who is cheerful should sing praise.
Anyone who is sick should have the church elders pray over him and anoint him
The elders are to anoint the sick with oil in the name of the Lord.
The prayer of the faithful will save the one who is sick
The Lord will raise the one who is sick
If the one who is sick has committed sins, the Lord will forgive him.
We are to confess our sins to each other.
We are to pray for each other.
We are to pray for each other so we may be healed.
The pray of a righteous person is powerful.
Elijah was only a man like us.
Elijah prayed fervently that is would not rain and for 3 ½ years it did not rain.
After 3 ½ years, Elijah prayed for rain and it rained.
After the rains came crops grew.
Whoever brings someone back who wanders from the truth saved the wander's soul.
When a wander from the truth returns to the truth a multitude of sins are covered.
Interpretation
James reminds you that everything is under God's control. When you are suffering, it should drive us to pray. When we receive blessings we should praise God. For everything is under His control. This is often hard to accept. We live in a culture that denies the righteousness and holiness of God. We live in a culture that believes man is the highest good so a good God would only do things that bring us pleasure. No!
God is the highest good and we exist only for and by His pleasure. He created us. We are not independent beings.
James tells us if we are sick we are to have the elders and pray for us and anoint us with oil. Elders do not have magic oil. The ancients used oil as medicine. The church cared for people and the elders could and would administer the medicine of the day. It is incorrect to think James as saying the elders have sort of magic oil. Nor is he saying the elders have magical powers. James is not saying either the oil or the elders contain God's power. James is saying go get some medicine from the church elders.
Anointing with oil did not heal everyone. This is evident from the fact that no one living then is living now. Everyone dies. Jame is not denying the sovereignty of God. God does not heal because an elder anointed someone with oil or said a prayer. God is still sovereign. Instead, James' purpose is to commend to the God's mercy the healing of the sick.
There is no special magical "prayer of faith" with healing power. Rather, the power of trusting God and faithful prayer is what James is emphasizing. The Church and its members are to engage in intercessory prayer for the sick and trust God for the healing.
James says we are to confess our sins to each other, that is we are to cry for help and aid in our sins from one another. Christian are to help each other overcome our sins. That does not mean we should confess all the details of our sins to every Christian brother or sister.
For example, it would not be helpful for you to tell someone I lusted after his wife. And every time you see her I had lude thoughts. Nor if your sin is homosexuality would it be helpful to tell someone every time you saw them you had lustful feelings. Such confessions would serve to put barriers.
It is enough to confess the sin of lust. And to have members of the church pray for you.
Prayer is a means of grace. What that means is God uses your prayers as a vehicle to provide His grace either to you or to another. That is why James can say, "The prayer of a righteous person has great power as it is working."
Too often we think of prayer as a magical incantation. If we say it in the right way or pray in a certain manner God will do what we ask. That is not James' point. James is not denying the sovereignty of God. A righteous person's prayer is powerful because God is sovereign. God uses it as a mean to provide His grace.
Elijah was just a man like you and me. God was bringing judgment on Israel. God used Elijah as a vehicle for that judgment. Elijah was the means not the cause. We do not limit God. God uses our prayers as a means to accomplish His purpose. Think about that for a minute. The God of the universe, the Creator of all things uses your prayers to accomplish His purpose. How sweet is that?
James ends his letter by encouraging us to help those who have wandered away from the faith. There are two points which can confuse the reader if we read this without the context of the rest of scripture. First, James talks about wandering away from the faith. This can be misunderstood to think James is claiming that we can frustrate God's will. James is not saying the elect of God will loose their salvation God has intended. If that is the way we read this text, we deny God's sovereignty.
James is writing from our human vantage point.
We all sin. And some of God's elect are involved in prolonged sin. From our standpoint, we see this as that person having wandered from or losing their faith. Second, James talks about someone bringing them back and saving their soul. You and I do not save anyone. Salvation is of and by Christ alone. God is gracious to us to allow us to be part of the means He uses to draw people to Him. But in ourselves we do nothing. And nothing is not a little something.