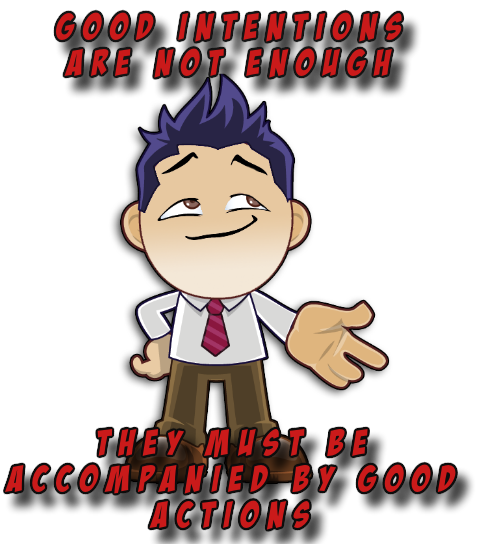 We want you to know, brothers, about the grace of God that has been given among the churches of Macedonia, for in a severe test of affliction, their abundance of joy and their extreme poverty have overflowed in a wealth of generosity on their part. For they gave according to their means, as I can testify, and beyond their means, of their own accord, begging us earnestly for the favor of taking part in the relief of the saints— and this, not as we expected, but they gave themselves first to the Lord and then by the will of God to us. Accordingly, we urged Titus that as he had started, so he should complete among you this act of grace. But as you excel in everything—in faith, in speech, in knowledge, in all earnestness, and in our love for you —see that you excel in this act of grace also.
I say this not as a command, but to prove by the earnestness of others that your love also is genuine. For you know the grace of our Lord Jesus Christ, that though he was rich, yet for your sake he became poor, so that you by his poverty might become rich. And in this matter I give my judgment: this benefits you, who a year ago started not only to do this work but also to desire to do it. So now finish doing it as well, so that your readiness in desiring it may be matched by your completing it out of what you have. For if the readiness is there, it is acceptable according to what a person has, not according to what he does not have. For I do not mean that others should be eased and you burdened, but that as a matter of fairness your abundance at the present time should supply their need, so that their abundance may supply your need, that there may be fairness. As it is written, "Whoever gathered much had nothing left over, and whoever gathered little had no lack."
Observation
God gave grace to the churches in Macedonia.
Paul wanted the Church at Corinth to know about the grace given to the churches in Macedonia.
The churches in Macedonia had experienced severe affliction.
The churches in Macedonia had an abundance of joy.
The churches in Macedonia suffered extreme poverty.
Even though the churches in Macedonia were very poor they were very generous in their giving.
The churches in Macedonia gave beyond their means.
The churches in Macedonia gave of their own accord.
The churches in Macedonia begged Paul to take their gift to Jerusalem.
The gift given was a relief gift for the saints.
The Macedonians first loyalty was to God, then to Paul.
Titus was being sent back to the Corinthians to complete his work among the Corinthians.
The Corinthians excelled in many things.
The Corinthians were to excel in grace.
The statement to excel in grace was not a command but a demonstration of genuine love.
Jesus demonstrated his love by becoming poor, even though he was rich.
Jesus became poor so that we could become rich.
The Corinthians had started the work of grace a year earlier
The Corinthians were now to complete the work they started.
The Corinthians wanted to do the work when they started.
If a person truly wants to accomplish something the proof will be in the actual doing of the deed.
The Corinthians lived in abundance.
The Corinthians' abundance to should be used to help supply the need of those who have need.
When others have abundance they should supply the Corinthians needs.
Supplying each other's need is a result of fairness.
Interpretation
Paul commends the Macedonians for their generosity with the hope of encouraging the Corinthians to behave in a similar manner. The Macedonians had generously given to the saints in Jerusalem, who were under a great deal of oppression. The Macedonians had given generously even though they themselves were suffering. The Macedonians were also very poor. But they gave beyond their means.
The Macedonians gave out of "their abundance of joy." By joy, Paul does not mean the cheap sort of giddiness we so often confuse with happiness or joy. Paul means the spiritual consolation believers receive by enduring suffering and affliction. Everyone suffers to some extent. Those who have no hope in Christ either delude themselves with empty pleasures, or force themselves to think "happy" thoughts. "Don't worry be happy." They must do one of these because the alternative is to become overwhelmed and fall into depression. Believers, on the other hand, find reasons to rejoice in pain and suffering. Paul writes about this in Romans 8. The suffering we experience in this world does not even compare to the glory we will receive. We don't need to "think happy thoughts." We have the hope of the promise of Christ's glory being shown through us. WOW!
The Macedonians responded to this hope with liberality. They recognized the fact that even if the one who died with the most toys wins. What did they win? They are like the rest of the non-believers. They are dead.
How did the Macedonians respond to the grace they received? Paul says they gave beyond their means, of their own accord. Paul did not need to prod them. It fact, Paul says they begged him to allow them to give. I picture Paul telling them to hold back. I see Paul saying, "Stop. That's enough. You don't have it to give" The Macedonians responded by pleading with him to take more to the church in Jerusalem.
Paul let the Corinthians know of the needs in Jerusalem. He sends Titus to them to allow them to participate in this act of grace along with the Macedonians. Paul does not command them to give. But he does test their sincerity. He says since you claim to have everything; faith, speech, knowledge, earnestness and love, prove it. It is impossible to have faith without action. Faith is not static and inert. The faith and love are active and alive.
As an illustration of what true love looks like, Paul points to pure love, Jesus Christ. Christ was God. He literally had everything. He was all powerful. He could do anything. Yet, Christ took on the form of man. He lived among us. He went without food. He went without water. He was spat upon. He lived in the dirt with us. Christ willingly put aside all His glory to live like us, only without sin. And He did that so that we could receive glory. So we could become rich. He came down so He could lift us up. That is what true love looks like.
Good motives or intention are not good enough. "I'd like to but I just can't," just doesn't cut it. Good intentions must be accompanied by good actions.
A year ago the Corinthians had started to give but they either stopped or slowed down. Paul encouraged them to complete what they had started. Some of the Corinthians claimed they had families which it would have been wrong to neglect. Some used as a pretext that since they could not give much, they did not give at all. Paul wipes out all the excuses when he says everyone is to contribute according to his ability.
Paul does temper this with saying that we are not to give to the point that others may be at ease while we are in poverty. That is the bleeding of the prosperity gospel preacher. "Give until you have nothing else to give. Then God will give you abundance." Of course, where you are supposed to give is to their organization. That is not the gospel of Christ. That is not want Paul is writing to the Corinthians.
However, our propensity is not to give too much. We tend to give too little. If it is bothers you to help your brothers and sisters with material wealth that really contain no value, think about the blessings you receive, which are much more valuable, when you give to those who are poor in regards to worldly things. The fact that Christ Himself has established this among the members of His body should be enough to motivate us to do more, give more in doing good.
Application
I cannot help but think of those who call themselves Christian yet say they cannot afford to tithe. They are really saying, they cannot give and live the lifestyle they want to live. They are behaving more like the Corinthians who Paul continues to prod rather than the Macedonians whom Paul praises. Many churchmen today would say about Paul what they say about the local church. "All he is interested in is my money!" Such statements and lack of action are indications of a non-believer in believers clothing.
Pastor's needing funds and material for the advancement of the kingdom should take heed. The formula Paul gives is simple. PREACH THE GOSPEL! You do not need to preach giving, Preach the sinfulness of man and the grace and forgiveness of God. When your congregation realizes the grace they have received they will be liberal in their giving.