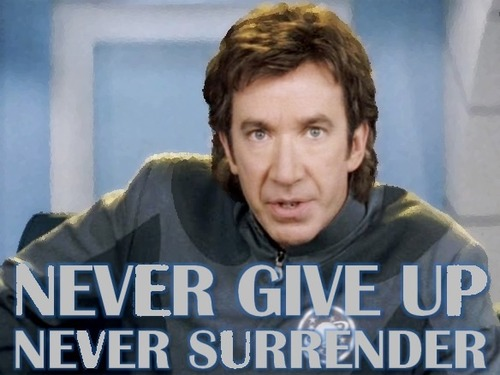 But as for you, O man of God, flee these things. Pursue righteousness, godliness, faith, love, steadfastness, gentleness. Fight the good fight of the faith. Take hold of the eternal life to which you were called and about which you made the good confession in the presence of many witnesses. I charge you in the presence of God, who gives life to all things, and of Christ Jesus, who in his testimony before Pontius Pilate made the good confession, to keep the commandment unstained and free from reproach until the appearing of our Lord Jesus Christ, which he will display at the proper time—he who is the blessed and only Sovereign, the King of kings and Lord of lords, who alone has immortality, who dwells in unapproachable light, whom no one has ever seen or can see. To him be honor and eternal dominion. Amen.
As for the rich in this present age, charge them not to be haughty, nor to set their hopes on the uncertainty of riches, but on God, who richly provides us with everything to enjoy. They are to do good, to be rich in good works, to be generous and ready to share, thus storing up treasure for themselves as a good foundation for the future, so that they may take hold of that which is truly life.
O Timothy, guard the deposit entrusted to you. Avoid the irreverent babble and contradictions of what is falsely called "knowledge," for by professing it some have swerved from the faith. Grace be with you.
Observation
Timothy was to flee from the love of money.
Timothy was to flee from the according to ungodliness
Timothy was to pursue:

righteousness
faith
love
steadfastness
gentleness

Timothy was to fight a fight of faith
The fight of faith is a good fight.
Timothy was called to eternal life
Timothy made a confession about the eternal to which he was called.
Timothy's confession was in front of several witnesses.
Paul charged Timothy to keep the commandment clean and free from blame.
God gives life to whatever has life.
Jesus' gave a good confession to Pontius Pilate.
Our Lord Jesus Christ will return at the proper time.
God is the blessed and only Sovereign, King of Kings, Lord of lords.
God is the only one who has immortality.
God lives in unapproachable light.
No one has seen God nor can anyone see God.
Honor and the eternal right to rule belong to God.
The rich should not be proud or snobbish.
Riches are uncertain.
The rich should not set their hopes on their riches.
The rich should set their hopes on God.
God provide us with everything to enjoy.
The rich are to do go.
The rich are to be rich in good works.
The rich are to be generous and willing to share.
They rich should store up treasures as a good foundation for the future so they can grasp what is true life.
Timothy was to guard the deposit entrusted to him.
Timothy was to avoid irreverent babble.
Timothy was to avoid what is incorrectly called knowledge.
Some have swerved from the faith by professing a false knowledge.
Interpretation
As is Paul's custom, he concludes with personal encouragement, instruction, and praises to God.
Paul reminds Timothy he must fight. The fight is a metaphor for the Christian view of faithfulness to Christ.  It is easy to find those willing to serve Christ when things are easy. But soldiers do not stop fighting and surrender when things are in doubt. Soldiers fight valiantly even when they may loose their life. God has assured our victory. How much more bravely should we fight?
"Take hold of the eternal life…" is a reference to not become complacent. It is easy to let carelessness and self-indulgence overtake us. Our only chance is to flee to Christ. Faith in Christ brings a new life. (Philippians 3:12)
Paul reminds Timothy he had a call to eternal life. It was not something he chose. God calls us to eternal life in a supernatural way (Romans 8:30). Timothy confessed his call by his baptism. The confession that we make when we come to Christ in faith, by its nature, leads to a good fight. That is, seeking to live a faithful life to Christ.
Paul reminds Timothy and us of Jesus confession to Pilate. Christ's confession was not with words. His confession was His death on a cross. By this, Paul reminds us that Christianity is not a philosophy. We are not engaged  in a philosophical debate. Christianity is about the completed work of Christ on the cross. We are not to sit around sipping tea and engage in idle debates. Christ died to provide us life. His death is the proof of the truth of Christianity.
Yes, other people in other religions have died. Many have even died for their religion. But their death was not proof of the doctrine they held. Christ shed blood is an authentic seal. Christianity is all about the death and resurrection of Jesus. His death should remove all doubt. But yet our hearts do and will waiver. When they do we should always go to the death of Christ for confirmation.
When the church loses sight of the death and resurrection of Christ Satan pulls the church off course. When the church loses sight of the death and resurrection of Christ we are open to slanders. We are open to infighting, hypocrisy, and sexual misconduct. The only remedy for all this is to fix a constant steadfast gaze on Christ and remember His promised return.
It is a common error to prescribe a time when Christ will return. Paul reminds us that Christ's return will occur at the proper time. It amazes me how many false teachers will claim to know when it will occur. Jesus said no one knows. Jesus, Himself did not.
Christ is the only sovereign King. The governments of this world are subject to His rule. They are dependent on Him. God's authority does not even compare to the authority of the rulers of this world. God authority is so vast, Paul labors to show there is no happiness, no dignity, no life without God.
God alone possesses immortality. Angels do not have it. We do not have it. We do not contain it in our souls. It belongs only to God alone.
Paul says we are not able to see God. This appears to contradict what John said in his first Epistle, "… We shall see him as he is…"   (1 John 3:2.) Paul is saying we cannot see Him as we are. We must be remade so we may be like God before we can see God.
After having condemned the love of money, Paul provides instruction for the rich. Paul speaks direct and with force. His instruction is to remedy the problems of wealth. When we have wealth we tend to rely on it rather than God. The rich are to use their wealth in service.
Paul is not prescribing a method of obtaining of retaining our salvation. He is only describing our duty. Not even the perfect performance of our duty deserves to the merit before God. Our salvation only comes by the grace of God. "So you also, when you have done all that you were commanded, say, 'We are unworthy servants; we have only done what was our duty.'" (Luke 17:10 ESV)
After reconciling us to Himself by grace, God accepts our services but it merits us nothing.
Paul concludes the letter with one final charge to Timothy. Our ingratitude or abuse of gifts may cause God to taken them from us. Paul tells Timothy to preserve his gifts by a good conscience and their proper use.