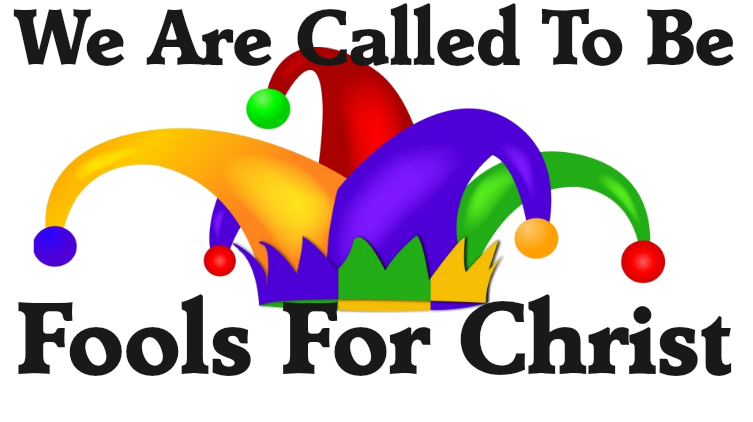 This is how one should regard us, as servants of Christ and stewards of the mysteries of God. Moreover, it is required of stewards that they be found faithful. But with me it is a very small thing that I should be judged by you or by any human court. In fact, I do not even judge myself. For I am not aware of anything against myself, but I am not thereby acquitted. It is the Lord who judges me. Therefore do not pronounce judgment before the time, before the Lord comes, who will bring to light the things now hidden in darkness and will disclose the purposes of the heart. Then each one will receive his commendation from God.
I have applied all these things to myself and Apollos for your benefit, brothers, that you may learn by us not to go beyond what is written, that none of you may be puffed up in favor of one against another. For who sees anything different in you? What do you have that you did not receive? If then you received it, why do you boast as if you did not receive it?
Already you have all you want! Already you have become rich! Without us you have become kings! And would that you did reign, so that we might share the rule with you! For I think that God has exhibited us apostles as last of all, like men sentenced to death, because we have become a spectacle to the world, to angels, and to men. We are fools for Christ's sake, but you are wise in Christ. We are weak, but you are strong. You are held in honor, but we in disrepute. To the present hour we hunger and thirst, we are poorly dressed and buffeted and homeless, and we labor, working with our own hands. When reviled, we bless; when persecuted, we endure; when slandered, we entreat. We have become, and are still, like the scum of the world, the refuse of all things.
I do not write these things to make you ashamed, but to admonish you as my beloved children. For though you have countless guides in Christ, you do not have many fathers. For I became your father in Christ Jesus through the gospel. I urge you, then, be imitators of me. That is why I sent you Timothy, my beloved and faithful child in the Lord, to remind you of my ways in Christ, as I teach them everywhere in every church. Some are arrogant, as though I were not coming to you. But I will come to you soon, if the Lord wills, and I will find out not the talk of these arrogant people but their power. For the kingdom of God does not consist in talk but in power. What do you wish? Shall I come to you with a rod, or with love in a spirit of gentleness?
Observation
Stewards should be faithful.
Paul did not consider it a big deal to be judge by any human court or any individual.
Paul was not aware of anything against him.
Not being aware of anything against himself did not acquit Paul of anything.
The Lord judges Paul.
The Corinthians were not to pronounce judgment prematurely.
When the Lord comes He will bring light to things hidden in darkness.
The Lord will disclose the motives of the heart.
After the Lord reveals the hidden motives each one will receive they commendation from the Lord.
We are not to go beyond what is written.
What Paul says apply to him and Apollos as well.
All that we have has been given to us.
Since all we have has been given to us, we have nothing to brag about.
The Corinthians already have what they wanted.
Paul wishes the Corinthians really did reign as king so the apostles could share in their rule.
Paul felt like God had exhibited the apostles as last.
Paul felt like God treated the apostles like men sentenced to death.
Paul felt like the apostles had become a spectacle to the world, the angels and men.
The Apostles were fools for Christ's sake.
Paul uses a lot of sarcasm in writing to the Corinthians. Examples:

We are weak. You are strong.
We are fools. You are wise.
You are held in honor. We are held in disrepute.
When reviled the apostles blessed
When persecuted the apostles endured.
When slandered the apostles entreated.
The apostle had become the scum of the earth.

Paul's sarcasm was not intended to embarrass the Corinthians but to admonish. As one would admonish a loved child.
Paul was the Corinthians' father in Christ Jesus.
Paul urged the Corinthians to imitate him.
Paul sent Timothy to the Corinthians to remind them of Paul's ways in Christ.
Timothy was Paul's beloved child in Christ.
Paul taught his ways in Christ everywhere he went.
Some were taking advantage of the fact that they did not believe Paul would return.
Paul planned to come to the Corinthians soon.
When Paul comes to the Corinthians he will test the power of those who were taking advantage of the belief he would not return.
The kingdom of God does not consist of talk but in power.
Paul will either come to discipline the Corinthians or be gentle with them.
Interpretation
In this chapter Paul brings up three things to consider. First, Paul describes the office of pastor in the Church. Second, Paul shows it is not enough to simply claim the title. Or even assume the duties. Third and lastly Paul takes us to the judgment-seat of Christ.
Paul does not lower the office of pastor nor does he assign to the pastor more than is right. Either extreme is dangerous. If the office is lowered, contempt for God's word grows. And if pastors are extolled beyond their rightful level, they will abuse their liberty. Ministers are to not to apply themselves to their own work but to the work of the Lord.
Some in Corinth were passing judgment on Paul. Paul's response? The Corinthians' judgment was inconsequential. God passes judgment and His is the only judgment that counts. Paul's judgment of himself did not even matter. When Paul says "Therefore do not pronounce judgment before the time…" This is not to be understood as a comment not to criticize or discern. If it were, it would contradict other passages in scripture, such as Hebrews 5:14 "But solid food is for the mature, for those who have their powers of discernment trained by constant practice to distinguish good from evil." Here the writer to the Hebrew is not only saying the mature discern, but you get better at it by practicing it. When Paul says, "I do not even judge myself," he is saying a clear conscience is not even the standard. A better understanding is that our measurement of right and wrong, of good and evil is the wrong measurement. The standard is God's measurement. The standard is objective not subjective.
Paul tells the Corinthians to "not go beyond what is written" The word of God sets our boundaries. We err when we set boundaries either further or nearer. As an example, drunkenness is a sin. Therefore, we will call it a sin to even drink alcohol. When we draw those boundaries, we go beyond what is written. I will hasten to add that the scripture also says "Whatever does not proceed from faith is sin." (Romans 14:23b) Therefore, if you cannot drink alcohol in faith, it is a sin to drink alcohol. However, it is not the drinking of alcohol but the lack of faith that is the sin.
Paul asks, "What do you have that you did not receive?" Everything we have we received as a gift from God. Since all we have, our talents, our strength, our possessions are gifts from God. Since they are unmerited gifts, why would we dare boast about having them?
Paul makes use of biting irony. He shows the Corinthians just how trivial their concerns were and how unfair their criticisms were. He ridicules the whole idea that we are owed anything for anything we have done. Paul exposes the Corinthians' insolence step by step. Paul's sufferings were comparable to the pain and humiliation of captives condemned to die. (2 Corinthians 11:23-30) In contrast some of the Corinthians thought of themselves as highly successful. They did not understand we are called to be fools for Christ's sake.
Even while Paul is chastising the Corinthians he has a pastor's heart. He does not want to shame them. He wants to correct them. He is motivated by his love for them. He is trying to make them more sensitive to the truth.
Paul was the spiritual father in that he showed them the way to Christ. And as a father he is concerned about the welfare of his children. Many false teachers had arisen in Corinth. As a result, Paul pleads with them to continue on the path he had shown them. To that end he has sent Timothy to remind them of what they had forgotten.
Paul's hope is the Corinthians will return to the way Paul has shown them. He wants to return to them with joy. Paul will come to discipline as any good father if need be. But as any good father, he would rather come with gentleness.
Application
We live in a culture that teaches us we are owned things. Not only are we taught that we are owed thing because of who we are or our station in life. We are also taught that if we have suffered we deserve better things. There are those who attended fine institutions of education or attain positions either because of parents, affirmative action programs or even natural talent. But in all cases all of these were gifts. There are those who suffer because of parents, prejudice, or handicap. Again, these were not earned either. We are all victims and beneficiaries of our environment, genetics, culture, and training. Therefore, we cannot either blame or boast.
In all cases, regardless of our situations, we are called to be fools for Christ's sake.