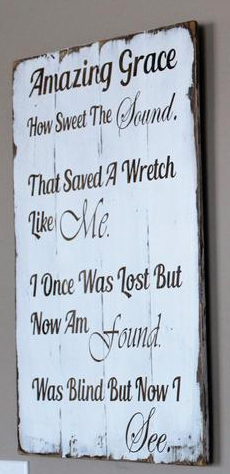 He went out again beside the sea, and all the crowd was coming to him, and he was teaching them. And as he passed by, he saw Levi the son of Alphaeus sitting at the tax booth, and he said to him, "Follow me." And he rose and followed him.
And as he reclined at table in his house, many tax collectors and sinners were reclining with Jesus and his disciples, for there were many who followed him. And the scribes of the Pharisees, when they saw that he was eating with sinners and tax collectors, said to his disciples, "Why does he eat with tax collectors and sinners?" And when Jesus heard it, he said to them, "Those who are well have no need of a physician, but those who are sick. I came not to call the righteous, but sinners."
Understanding And Applying the Text
The Romans collected taxes in many ways. One tax was a commerce tax or duty. We can compare it to an import tax. As sellers brought goods into a region, tax collectors collected taxes on those goods.
The tax collectors needed to collect a set amount of tax. Tax collection was not organized as governments do today.
Rome let a contract to an individual for a certain amount of money. He was to collect that amount. If he did not then He owed the difference to Rome. Any amount over the contracted amount, the tax collector kept. As you can imagine this system led to a lot of abuse. Rome knew of the corruption. Rome turned a blind eye to it. As long as they got the taxes they needed, they did not care. They viewed it as the price they had to pay to collect taxes.
Since the tax collectors were collecting taxes for Rome, they had the Roman army behind them. This made tax collection state-sanctioned theft. Tax collectors were not the government bureaucrats we know to day. They were shake down artist. Tax collectors were nothing more than legal thieves.
So, when Levi is sitting at his tax booth, he was plying his trade. He was shaking down travelers.
Jesus tells Levi to follow Him. Levi does so. Levi did not need to give back all the money he stole. He did not even need to apologize. There was no restitution. Jesus called him where he was. Jesus called him while he sinning. What grace!
Levi did not deserve any grace. Yet Jesus called him.
Jesus went to Levi's house for a meal. It appears Levi invited his friends. Mark tells us many tax collectors were at the meal.
The scribes noticed Jesus was associating with sinners. Jesus was not only associating with sinners, He was having intimate social interaction. The scribes were not wrong. Jesus was eating with sinners. These were not only people the scribes and Pharisees did not like. These were people the scribes knew were sinners. They were flagrant sinners. They had brought harm to them and their fellow countrymen.
To understand Jesus response, we need to understand the Pharisees' theology. The Pharisees believed they needed to be pure. Pharisee means the separated ones. They needed to separate themselves from anything impure or sinful. If Israel could be pure the Messiah would come. All Israel had to do was keep the law. They worked hard at separating themselves from anything sinful.
They saw Jesus, a rabbi, in the house of a sinner. Sinners surrounded Him. He had close social interaction with sinners. According to their doctrine, Jesus was not keeping Himself pure. According to them, Jesus was not doing His job as a rabbi.
They did not believe they needed forgiveness for their sins. They did not believe they had any sin. They believed they were pure. That is why Jesus said the well do not need a doctor.
According to their own doctrine, Israel needed to keep the Law. If all Israel needed to keep the Law, did not the sinners in Israel need healing? There was a contraction build into their doctrine. By separating themselves, they were not aiding Israel to keep the Law.
Note, Jesus did not say the scribes were not sinners. He was pointing out His actions were righteous. If they were sinless they did not need Him to spend time with them. They did not need Him.
It does not matter where we are. We may recognize our flagrant sin. Or we may think we are righteous. Jesus calls us. We need His forgiveness. We need His grace. We do not deserve it. That is why it is called grace. We should never think ourselves better than another. We have only received grace. Because we have received grace, we need to give grace to others.