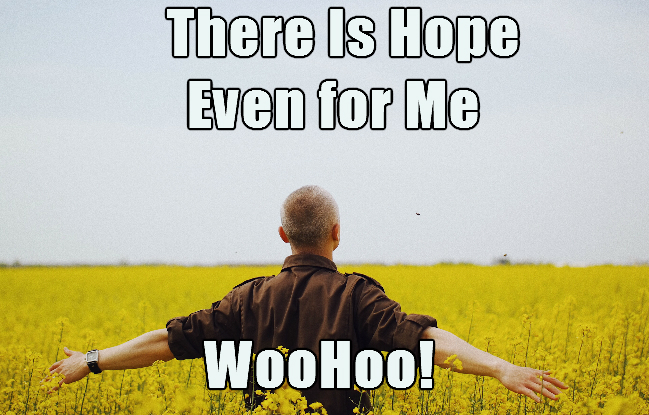 And they went to a place called Gethsemane. And he said to his disciples, "Sit here while I pray." And he took with him Peter and James and John, and began to be greatly distressed and troubled. And he said to them, "My soul is very sorrowful, even to death. Remain here and watch."And going a little farther, he fell on the ground and prayed that, if it were possible, the hour might pass from him. And he said, "Abba, Father, all things are possible for you. Remove this cup from me. Yet not what I will, but what you will." And he came and found them sleeping, and he said to Peter, "Simon, are you asleep? Could you not watch one hour? Watch and pray that you may not enter into temptation. The spirit indeed is willing, but the flesh is weak." And again he went away and prayed, saying the same words. And again he came and found them sleeping, for their eyes were very heavy, and they did not know what to answer him. And he came the third time and said to them, "Are you still sleeping and taking your rest? It is enough; the hour has come. The Son of Man is betrayed into the hands of sinners. Rise, let us be going; see, my betrayer is at hand."
Understanding And Applying the Text
After the Supper where Christ instituted the new covenant, He went to Gethsemane. Luke tells us this was on the Mount of Olives. John tells us Judas knew this spot. Jesus was not hiding.
Jesus was where Judas knew He would be. Jesus knew of Judas betrayal. He could have gone somewhere else. But He did not. Jesus' intention was to go where Judas could find Him with ease.
Jesus told all but three of His disciples to sit and wait for Him while He went to pray. He took with the core of the inner circle with Him, Peter, James, and John. He went a little further to pray alone. This was His burden to carry. He did not bring the three to aid Him but to witness. They were to let us know that He was a man. As a man, He did not want to die though He offered Himself to death.
Many commentators have tried to find some way to explain away Christ's anxiety. Yet Christ was in great distress. If we deny Christ experienced fear we deny His humanity. Jesus feared the death He was to face. He fought the temptation to turn away.
Ambrose puts it this way: "I not only do not think that there is any need of excuse, but there is no instance in which I admire more his kindness and his majesty; for he would not have done so much for me if he had not taken upon him my feelings. He grieved for me, who had no cause of grief for himself; and, laying aside the delights of the eternal Godhead, he experiences the affliction of my weakness. I boldly call it sorrow, because I preach the cross. For he took upon him not the appearance, but the reality, of incarnation. It was, therefore, necessary that he should experience grief, that he might overcome sorrow, and not shut it out; for the praise of fortitude is not bestowed on those who are rather stupefied than pained by wounds."
Those who deny the Son of God did not experience true human passions, deny His humanity. Jesus' grief was real.
Some have claimed Christ experienced grief because His divinity subordinated itself. This is absurd. Christ at no time lost any of He divinity or humanity. He had to be both God and man to provide for our salvation.
We must distinguish Christ's weakness from ours. Grief is the result of sin. Christ's grief was the result of our sin. Christ was about to experience more than death. Death was the easy part. The hard part was He was about to take on the sin of the world, past, present, and future. The wrath of the Jews and Rome were of little concern. Many men had faced it. Jesus knew He was about to face the wrath of the Father. He faced the wrath of the Father for our account.
His grief made Him wish for another way. He knew the decrees of God cannot change. What God decrees must happen.
Christ fell on the ground to pray. This showed His grief. He prayed that He would not need to face what He was about to face. This prayer showed the depth of His grief. Yet, even in distress, He said: "Yet not what I will, but what you will." He remains obedient to the Father.
Jesus returns to Peter, James, and John. He found them asleep. He told them of His anguish. He would face that wrath of God. He would cry My God My God why have you forsaken me. Now His closest friends, the core of His inner circle, had already abandoned Him. They were there in body only.
He singles out Peter. "Simon, are you asleep? Could you not watch one hour?" This was to remind Peter what He had said earlier that evening. "Even though they all fall away, I will not." (Mark 14:29). Peter claimed he was ready to die. But He could not even stay awake.
Here Jesus, their teacher, and friend was in distress and they slept. But it is here I find great comfort. Christ admonishes them to watch and pray. Yet they were more concerned about themselves than their Master's danger.
Peter, James, and John abandoned Christ. Yet He forgave them. His work of salvation included them. They did not deserve it. They proved they were unworthy of His trust. Yet Christ chose them to deliver the Gospel to the world. That means there is hope for even me. Woohoo!
Jesus recognized they were unable to maintain vigilance. Paul's statement in Romans 7:19 recognizes the same thing. "For I do not do the good I want, but the evil I do not want is what I keep on doing." While we are in this sinful body we cannot do good. We are always listening to the radio station WII-FM (What's in it for me).
Though we abandon Christ, He went to the cross. He took on our sins. He suffered the wrath of the Father of us. That is love. That is pure love. Praise be to You Christ.