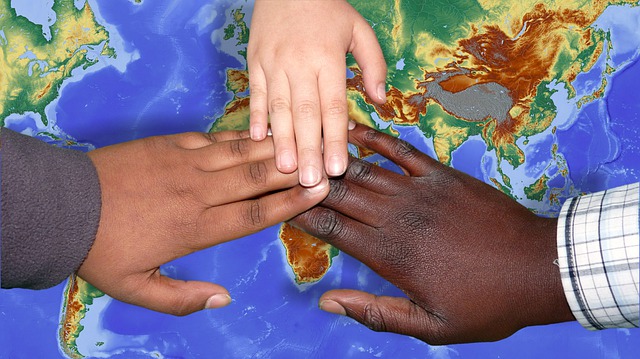 One of the teachers of the law came and heard them debating. Noticing that Jesus had given them a good answer, he asked him, "Of all the commandments, which is the most important?"
"The most important one," answered Jesus, "is this: 'Hear, O Israel: The Lord our God, the Lord is one. Love the Lord your God with all your heart and with all your soul and with all your mind and with all your strength.' The second is this: 'Love your neighbor as yourself.' There is no commandment greater than these."
"Well said, teacher," the man replied. "You are right in saying that God is one and there is no other but him. To love him with all your heart, with all your understanding, and with all your strength, and to love your neighbor as yourself is more important than all burnt offerings and sacrifices."
When Jesus saw that he had answered wisely, he said to him, "You are not far from the kingdom of God." And from then on no one dared ask him any more questions.
Understanding And Applying the Text
What motivated the scribe to ask Jesus this question. Why ask which commandment was the greatest. We needed to obey them all. I submit his motivation was no different than most of ours. We cannot accept the gospel. We cannot believe in grace alone. Why would God save me? There has to be a reason. There has to be something about me to cause God to show me mercy. We must do something to merit our salvation.
Muslims, Hindus, and Buddhists believe our good deeds must outweigh our bad deeds. Catholics believe we must add our works to God's grace. Most evangelicals today believe we must cooperate with God's grace. Most of the world does not believe Christ's work alone was enough for salvation. We must add something to it, even if it is only our faith. Most Christians deny our faith is a gift from God. They believe we must prove we are worthy of grace. But if we were are worthy, it is not grace. It is payment for what is due.
This scribe thought grace diminished God's Law. So he challenged Jesus. Which is the greatest commandment? Jesus' answer revealed the depth of our sin.
Jesus said the greatest commandment is Deuteronomy 6:4-5. This is referred to as the "Shema." "Hear, O Israel: The LORD our God, the LORD is one. You shall love the LORD your God with all your heart and with all your soul and with all your might." This was the central confession of Israel's monotheistic faith.
This declares there is only one God. He is not divisible or made up of parts. He is one. Theologians refer to this as the simplicity of God.
We are to love Him with our entire being, mind, body, and soul. Jesus said this is an abridged version of the entire Law. Instead of religious ceremonies, God requires our love. No other form of worship is pleasing to Him. Unless one loves God, one does not obey God.
No one loves God with their entire being. We love ourselves more than anything else. We have filled God's place with ourselves. Like our ancestor Adam, we want to be God. Sin has removed the ability for us to love as we should.
This summary of the Law reveals God does not look at what we can do, but at what we are. Sin makes perfect love impossible. God is not satisfied with an outward appearance or works. He demands an inward change of being. We must love. Acting as if we love does not meet the standard.
Christ then went beyond the question the scribe asked. He joins Leviticus 19:18. This is a text James calls "the royal law" (James 2:8). Jesus said the second greatest commandment is like the greatest commandment. We are to love our neighbor as we love ourselves.
God made men in His image. If we love God, we love those He made in His image. Both commandments assault our natural condition. In our sin, we love ourselves above all else.
We express our love to God by loving others. We love God that which is made in His image. We cannot love others unless we love God. Our natural state is self-love. Without God's love, our love for others is a mercenary love. We love others for what we get out of it. It may be admiration. It may be support. It may be material. We want something. It is pure Darwinian. It is survival.
The scribe believed Christ was diminishing the Law by emphasizing grace. Jesus' answer revealed it is only by grace we may keep the Law. Everything in the Law was an outworking of these two commands. Everyone should love God and his neighbor.
There is a movement in the church that believes we are to continue to follow the Torah. They believe can only please God by keeping the Law.
I have had many friends who have fallen into this trap. There are many reasons why this is a false doctrine. Most of which are not addressed by this passage. But Christ stated here the scriptures teach elsewhere love fulfills the law. It is not the keeping of festivals and feasts. We fulfill the requirements of the Torah by loving God and our neighbor.
Paul stated that love is the fulfilling of the law. (Romans 13:10.)
Jesus words softened the scribe. His motive was to cut Jesus down. We see by his response he softens. He even adds scriptural proof of his own. (1 Samuel. 15:22; Hosea. 6:6).
The worship of God is more valuable than any other religious activity. Yet we esteem outward exercises of religion over love. Love please God.
We do not know if God granted the scribe more faith. But the scribe showed himself teachable.
Christ declared the scribe was not far from the kingdom of God. This was because he was persuaded to fulfill his duty to love. We must distinguish the outward worship of God from the necessary requirements of the law.