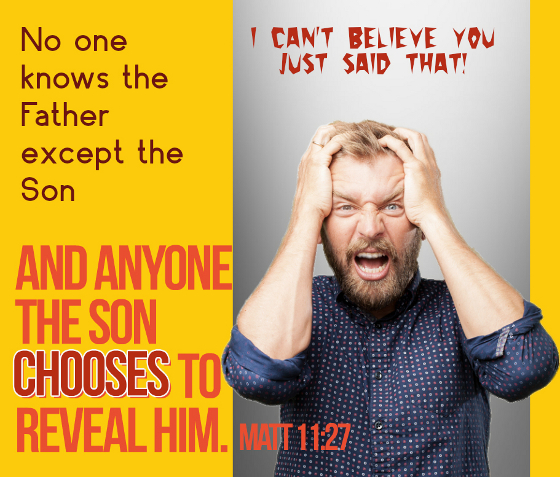 And immediately he left the synagogue and entered the house of Simon and Andrew, with James and John. Now Simon's mother-in-law lay ill with a fever, and immediately they told him about her. And he came and took her by the hand and lifted her up, and the fever left her, and she began to serve them.
That evening at sundown they brought to him all who were sick or oppressed by demons. And the whole city was gathered together at the door. And he healed many who were sick with various diseases and cast out many demons. And he would not permit the demons to speak because they knew him.
Understanding And Applying the Text
Mark's gospel is short and to the point. He moves straight from the story where Jesus casts out a demon into a visit to Simon and Andrew's home. There Jesus heals some people and casts out more demons. Simon is the one Jesus renamed Peter.
They went to Peter's home. In the home was Peter's mother-in-law. Say What! Was Peter married? Yes. It is Peter upon whom Rome build the papacy. This very same Peter was a married man. So why does Rome insist on the celibacy of its priest? This passage shows that marriage is normal. Roman has no basis for requiring celibate priests. Peter, an apostle, was a married man. Peter, the apostle Rome claims is the preeminent apostle, was married.
Jesus enters Peter's home and finds Peter's mother-in-law sick. They told Jesus she was ill. Jesus went to her, took her hand, and healed her. The fever left and she was able to carry out her normal duties.
That was pretty impressive. The word gets around. This guy can heal the sick and cast out demons. They all try to take advantage of Jesus' ability. There is nothing wrong with that. There is nothing wrong with wanting your loved ones healed.
Throughout Jesus ministry, people came to Him for healings and miracles. The problem is that was all they wanted. They wanted miracles. When that miracle was over they wanted another. But not just another they wanted another one bigger and better. They wanted to see something new.
Jesus' miracles were not intended to draw people to Him. They were intended to show who He was. The church today needs to learn that from the lessons of scripture. What you win people with, is what you win people too. Jesus was not trying to win people by performing miracles. He won people with his message. The church needs to not try to win people with programs but with the message of Jesus Christ.
Jesus had command even over the demons. He did not allow them to speak. They knew who He was. He did not allow them to tell the people. Jesus revealed Himself and the Father only to those he chose to reveal this knowledge. (Matt 13:10-17, Matt 11:27, Luke 10:22)
Many have eyes but do not see. (Matt 13:13)