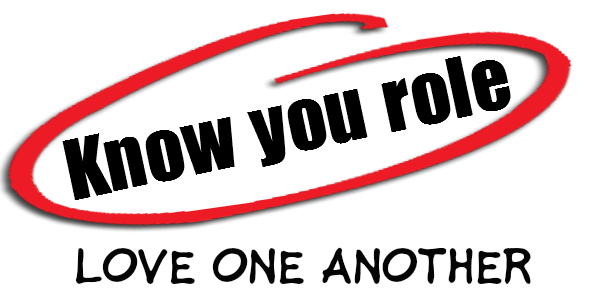 Now before the Feast of the Passover, when Jesus knew that his hour had come to depart out of this world to the Father, having loved his own who were in the world, he loved them to the end. During supper, when the devil had already put it into the heart of Judas Iscariot, Simon's son, to betray him, Jesus, knowing that the Father had given all things into his hands and that he had come from God and was going back to God, rose from supper. He laid aside his outer garments, and taking a towel, tied it around his waist. Then he poured water into a basin and began to wash the disciples' feet and to wipe them with the towel that was wrapped around him. He came to Simon Peter, who said to him, "Lord, do you wash my feet?" Jesus answered him, "What I am doing you do not understand now, but afterward you will understand." Peter said to him, "You shall never wash my feet." Jesus answered him, "If I do not wash you, you have no share with me." Simon Peter said to him, "Lord, not my feet only but also my hands and my head!" Jesus said to him, "The one who has bathed does not need to wash, except for his feet, but is completely clean. And you are clean, but not every one of you." For he knew who was to betray him; that was why he said, "Not all of you are clean."
When he had washed their feet and put on his outer garments and resumed his place, he said to them, "Do you understand what I have done to you? You call me Teacher and Lord, and you are right, for so I am. If I then, your Lord and Teacher, have washed your feet, you also ought to wash one another's feet. For I have given you an example, that you also should do just as I have done to you. Truly, truly, I say to you, a servant is not greater than his master, nor is a messenger greater than the one who sent him. If you know these things, blessed are you if you do them. I am not speaking of all of you; I know whom I have chosen. But the Scripture will be fulfilled, 'He who ate my bread has lifted his heel against me.' I am telling you this now, before it takes place, that when it does take place you may believe that I am he. Truly, truly, I say to you, whoever receives the one I send receives me, and whoever receives me receives the one who sent me."
Understanding And Applying the Text
John does not mention many of the things mentioned in the other Gospels about the last supper. John was the last Gospel written. There was no need to repeat those things already documented. The other Gospels left out the washing of the feet so John includes it.
Jesus did this as the last act of His life. Jesus washed the disciples' feet after Judas had committed to betraying Him. Jesus knew this. He knew Judas was going to betray Him. Yet Jesus washed the feet of a traitor.
John tells us the devil put treason in Judas' heart. The devil may fan a flame of our wickedness. But we are the furnace. We receive with enthusiasm the fanning. The fact that the devil put treason into Judas' heart does not relieve him of responsibility. He was a willing receptor.
Distracted or frozen with fear would be a common reaction to what Jesus was about to face. But that was not Jesus reaction. He went about serving and setting an example for us. That does not lessen the reaction in Gethsemane. Christ was fearful. His fear was real. But He fulfilled everything that was part of His office.
When Jesus began washing the disciples' feet, He began with Peter. We can think of Peter's reaction as commendable. Peter showed proper modesty. He was the servant. Christ was the Lord. But Peter's modesty got in the way of His obedience. Obedience is a greater value to God than modesty.
Jesus told Peter what He did Peter would not understand. But it was necessary. In fact, Jesus' reply to Peter did not give Peter the reason. We are to obey Christ even though we do not understand the "why." There are many things God has chosen to hide from us. But we should never be so lazy not to seek out those things which He has revealed.
Peter's perception was Jesus was doing something beneath Jesus rank. But Jesus does nothing inconsistent with His position or rank.
Peter's reaction to Jesus' correction was still out of line. He still does not yield to Christ. Peter held the mistaken idea that if a little is good a lot is better. "Oh, well then, give me a bath." This is a common fault. Peter's reaction to Jesus' correction remained irreverent.
Jesus takes this opportunity to explain spiritual things. Jesus had already redeemed Peter. Peter was in a state of salvation. Yet he was speaking as if he were still unsaved. He reacts as if the Holy Spirit had not started any work of sanctification. Jesus corrects Peter on this account.
The Spirit had already cleansed Peter. Jesus reminded Peter of the grace he had received. But Peter needed for more grace. Once the Spirit has cleansed us we do not need a re-cleansing. But while we remain attached to this earth we need God's continuing grace.
Jesus tells Peter the washed do not need any more than their feet cleaned. He is saying believers are clean but not pure in every respect. We remain attached to this earth. That which puts us in daily contact with the world needs washing. Feet are a metaphorical representation of that attachment.
Christ does not speak of forgiveness of sins but renewal. Christ gives us grace. Grace grants us a gradual and continual deliverance from the sinful desires of the flesh.
After Christ washed the disciples' feet He explains His intention. What He has said about spiritual washing was a digression from His main point. If Peter had not opposed Christ washing He would not have mentioned the subject.
Everyone thinks of themselves in grander terms than they ought. But that was not Christ point. Neither was it Christ's point to instill modesty in us. Christ was giving us this rule. We are to love each other. If there is no voluntary subjection to each other where there is no love.
Jesus, our Lord, and Master subjected Himself to us as our example. We are to subject ourselves to each other. Christ was specific. This was an example for us. We are not to take everything Christ did as our example. Rome boasts of their piety by subjecting themselves to a forty day fast or Lent. But Christ did not lay this down as an ordinance. Christ's fast was not an example for us to follow. It was descriptive, not prescriptive.
But let us not mock the examples of Christ either. Every year the Pope washes some people's feet. He does this as if it were some sort of farce he is acting out on a stage. This is nothing but a shameful mockery of Christ. Christ did not tell us to do this as an annual ceremony. This is an example. It is an example of how we are to be ready to care for our neighbors and brothers and sisters.
Only when we put truth into action do we know the truth. Jesus said, "If you know these things, blessed are you if you do them." Head knowledge is not knowing. If we believe something is true, we live as if it were true. You can know without faith. But you cannot have faith without knowing.
Christ tells the disciples He is not speaking of all of them. He knows the ones He has chosen. He says this not only for Judas's sake but for the others as well. He lets Judas know, He knows. This makes Judas' actions even more inexcusable.
Why would some follow and another betray? Why didn't more of the disciples take the money offered by the Jews? Why were not more of the disciples disillusioned? Jesus was not the type of Messiah they expected. Why Judas and not Peter? Why Judas and not John or James or any of the others?
Jesus tells us why. He had chosen the others. "I know whom I have chosen." God elected them. God is sovereign over everything. God's purpose and His course are unchangeable. He will complete the work He began.
The disciples may not claim anything for themselves. They may only claim by the grace of God alone and not by their virtue they differ from Judas. Jesus lays out election is by free grace. Let us realize that every part of our salvation depends on God electing grace.
Some may object to the idea of eternal election "Have I not chosen you, the Twelve? Yet one of you is a devil!" (John 6:70) Yes, Jesus chose Judas. But the wording shows a temporal election. This is the same manner God chose Saul. But in this passage, Jesus is talking about the eternal election.
He reminds the disciples when one of them becomes a traitor it should not discourage them. Rather it is to confirm their faith. For Jesus is the Messiah the Christ.
We may rest in comfort knowing God has elected us. And He is sovereign. Our salvation is secure.