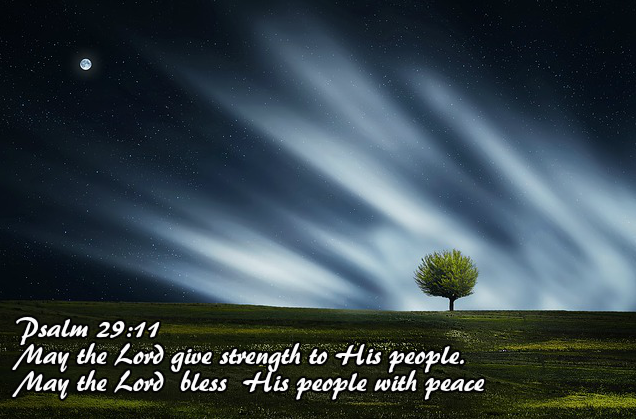 You then, my child, be strengthened by the grace that is in Christ Jesus, and what you have heard from me in the presence of many witnesses entrust to faithful men who will be able to teach others also. Share in suffering as a good soldier of Christ Jesus. No soldier gets entangled in civilian pursuits since his aim is to please the one who enlisted him. An athlete is not crowned unless he competes according to the rules. It is the hard-working farmer who ought to have the first share of the crops. Think over what I say, for the Lord will give you understanding in everything.
Remember Jesus Christ, risen from the dead, the offspring of David, as preached in my gospel, for which I am suffering, bound with chains as a criminal. But the word of God is not bound! Therefore, I endure everything for the sake of the elect, that they also may obtain the salvation that is in Christ Jesus with eternal glory. The saying is trustworthy, for:
If we have died with him, we will also live with him;
if we endure, we will also reign with him;
if we deny him, he also will deny us;
if we are faithless, he remains faithful—
for he cannot deny himself.
Observation
Paul considered Timothy his child.
Grace that is in Christ Jesus strengthened Timothy.
Timothy was to teach entrusted to other men what he was taught
Timothy was to teach faithful men to be teachers.
Paul taught Timothy in public.
Timothy was to share in the suffering as a good soldier of Christ Jesus.
Soldiers don't get entangled in civilian issues.
A soldier's purpose is to please his commander.
An athlete does not win by cheating.
The farmer should get the first share of the crop.
The Lord would give Timothy understanding.
Jesus Christ rose from the dead
Jesus was an offspring of David.
Paul was suffering for preaching the resurrection of Jesus.
Paul was bound with chains as a common criminal.
Even though Paul was chained the God's word was not bound.
Paul endures everything for the sake of the elect.
Paul endured everything so the elect may obtain salvation.
It is true that if we die with Christ we will live with Christ.
It is true that if we endure we will reign with Christ.
If we deny Christ He will deny us.
If we are faithless Christ is faithful.
Christ cannot deny himself.
Interpretation
Paul now encourages Timothy to be strengthened by grace. But wait! Grace is something given and not earned. Why tell Timothy to strengthen himself in grace? It would appear that Timothy must have to cooperate with the Spirit to be strengthened in grace. If that is true then it is not grace.
The answer is simple but not easy to grasp. What God demands from us he grants to us by his Spirit. Grace strengths us because it comes from God. He gives us grace. All we can do is trust Him to be true to His word. The Spirit teaches us and the exhortation bears fruit.
Paul adds "that is in Christ Jesus" to show the origin of grace. It comes from Christ alone. It will always be with the Christian.
Paul did not just say be strengthen; he tells Timothy what he is to do. Timothy is to entrust or train faithful men with the doctrine he has learned. Christianity is not just you and your Bible. Christianity is communal. It is worked out in a community. We strengthen each other. That is how Timothy was to be strengthened. He was to train others so when he was weak or tired he had others to lean upon.
Paul tells Timothy to preach the gospel as he received it. We too are to preach the gospel as we received from the apostles. How can we know what the apostles preached? They left us their doctrines in written form. We find their doctrines in Holy Scripture. So, we are to preach the contents of scripture.
Paul now informs Timothy He can be certain of suffering. Timothy is to endure this suffering as a "good soldier of Christ Jesus." All Christians are warriors. But we should remember the Christian does not inflict suffering but provides comfort. The Christian's weapons are not weapons of destruction but of healing.
Soldiers endure suffering in order to train for a temporal kingdom and kingdom on earth. How much more should we be willing to endure for a permanent kingdom and kingdom in heaven? Military discipline requires a soldier to leave his home and his affairs. Soldiers are to think of nothing but war. To do otherwise is deadly. Likewise, we are to be completely devoted to Christ. We must free ourselves from all the entanglements of this world. To do otherwise is deadly.
To strengthen his point Paul uses two other analogies, the athlete, and the farmer. An athlete does not win the tournament after a couple of rounds. He must remain victorious to the end. The farmer must work a full season, not just a day or two before he receives the fruit of his labor.
Paul points out his suffering. He is chained like a criminal. He reminds Timothy that though he is bound like a common criminal the gospel is not bound. What is the gospel? It is not being nice and giving to charities. It is not making society better. It is not working for social justice. The gospel is Jesus has risen from the dead. He has taken the penalty for our sin on Himself. God has fulfilled His promise to Abraham and David. We are the beneficiaries of God's goodness and grace. As good as all those others things may be, they are not the gospel.
Paul calls this his gospel. In doing so he is not claiming to be its originator. Nor is he saying this is his and there could be others. He is saying this is the gospel he is professing. He is a minister of it.
When Paul says he endures everything for the elect, he is demonstrating how much he cares for the church. Paul will die for the church. He is even willing to lose his reputation. He is willing for men to think of him as evil or wicked for the sake of the church. All Paul wants to do is promote the salvation of the elect or church.
Paul now makes a series of true short sayings.
"If we have died with him, we shall also live with him." We will not partake of the life and glory of Christ unless we have already died with Christ. Paul says, all the elect are predesignated to be conformed to Christ's image. (Romans 8:29.) This is both a comfort and an exhortation. Rather than distress about our suffering, we can see the end with excitement.
"If we deny Him, He will deny us." This is a warning for the lazy and slothful. Those who dread persecution and suffering have no part of Christ. (Matthew 10:33)
"If we are faithless, He remains faithful." Our lack of faith and desertion take nothing away from Jesus or His glory. God does not need our service. If we no longer existed, God would go on unchanged. He cannot do otherwise. He cannot deny Himself. He cannot, not be God.
Even though we rebel against Him, He suffered and died to redeem us. He suffered death on a cross for us even though He does not need us. Even though He would get along fine without us, He condescended to us. That is 100% pure grace. Repent and glorify His name.