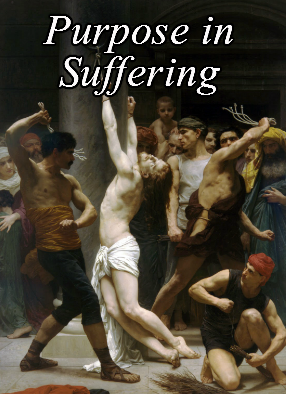 Paul, an apostle of Christ Jesus by the will of God, and Timothy our brother,
To the church of God that is at Corinth, with all the saints who are in the whole of Achaia:
Grace to you and peace from God our Father and the Lord Jesus Christ.
Blessed be the God and Father of our Lord Jesus Christ, the Father of mercies and God of all comfort, who comforts us in all our affliction, so that we may be able to comfort those who are in any affliction, with the comfort with which we ourselves are comforted by God. For as we share abundantly in Christ's sufferings, so through Christ we share abundantly in comfort too. If we are afflicted, it is for your comfort and salvation; and if we are comforted, it is for your comfort, which you experience when you patiently endure the same sufferings that we suffer. Our hope for you is unshaken, for we know that as you share in our sufferings, you will also share in our comfort.
For we do not want you to be unaware, brothers, of the affliction we experienced in Asia. For we were so utterly burdened beyond our strength that we despaired of life itself. Indeed, we felt that we had received the sentence of death. But that was to make us rely not on ourselves but on God who raises the dead. He delivered us from such a deadly peril, and he will deliver us. On him we have set our hope that he will deliver us again. You also must help us by prayer, so that many will give thanks on our behalf for the blessing granted us through the prayers of many.
Observation
Paul is an apostle of Christ Jesus.
Paul is an apostle by the will of God.
Timothy is with Paul when the letter is written.
The letter is written to the church at Corinth and the saints in Achaia.
God is the Father of mercies.
God is a god of all comfort.
God comforts our afflictions.
God comforts us so we may comfort others who are afflicted with the comfort we have received.
We share in Christ's suffering when we endure suffering.
Paul and Timothy's suffering was for the Corinthians comfort and salvation.
Paul and Timothy's comfort was for Corinthians comfort.
Paul's hope for the Corinthians was unshaken.
As the Corinthians shared in Paul and Timothy's sufferings they will also share in their comfort.
Paul wanted the Corinthians to know the suffering He and Timothy suffered in Asia.
Paul and Timothy we burdened beyond what they could bare.
The suffering in Asia was so bad Paul wanted to die.
Paul felt like he had received a death sentence.
The suffering Paul and Timothy endured was to make them rely on God rather than themselves.
God raises from the dead.
God delivered Paul and Timothy from deadly dangers.
God will continue to deliver Paul and Timothy.
Paul's hope was in God both past and future.
Paul asked he Corinthians to help with prayer.
Intercessory prayer helps.
The reason Paul asked for help was that many others will give thanks to God on behalf of Paul and Timothy.
Paul and Timothy received blessing through the prayer of many others.
Interpretation
Paul identifies himself as an Apostle of Christ by the will of God. This is not an office he gave himself. But in establishing himself as an apostle he has authority over the church. There are two things required of anyone who would have the church listen to them or would be a teacher within the church. First he must be called by God. Second, he must rightly execute the duties of the office. Paul claims both of these. The apostle implies that he acts as an ambassador for Christ and proclaims the pure doctrine of the gospel. Since no one is to assume the office themselves, Paul adds he is an Apostle of Christ by the will of God. In other words, if you reject Paul's message you are actually rejecting Christ's message.
Paul wants the Corinthians to know that he and Timothy have suffered greatly. However, their suffering and consequential victory was for the sake of the Corinthians and to their advantage.
Paul captures the purpose of the Christian life when he says; God "comforts us in all our affliction, so that we may be able to comfort those who are in any affliction." We are blessed to be a blessing. Second we have afflictions so we can sympathize with those who are afflicted. Even when we are afflicted we are blessed. God has blessed us beyond measure with His love for us. We are not to keep the riches of the Spirit to ourselves, but each and every one of us is to communicate to others what we have received.
Additionally, our afflictions, suffering and troubles are used to make us more like Christ. Paul says in Colossians 1:24, our suffering fillings up what is lacking.
Paul is talking about afflictions he suffers for the testimony of Christ. Paul is talking specifically about suffering on the account of Christ. Even though the Lord chastises us for our sins and that is beneficial to us. God loves those he chastens So, even that is a blessing to us from Christ.
However, chastening is not the type of affliction Paul describes. Paul's endured extremely intense suffering. So intense he would have died had not God encouraged him. Like the Corinthians we to derive strength from Paul's suffering and take comfort in his example.
Paul adds something very important. He says that he suffered beyond what he could bare. He was certain he was under a death sentence. What was the result? He learned to trust in God rather than rely on his own strength and abilities. Paul was a man like any other man. He had a sin nature. He had pride. Pride does not give in easily. Pride never stops being insolent until it is constrained; or brought to true submission by the mighty hand of God.
False teachers made use of Paul afflictions to try and undermine his authority. "If Paul was really God's apostle, God would not cause him to suffer, let alone suffer severely."
False teachers were not something unique to the first century Christians. They are here among us today. We hear their same message today. "You are not in the will of God. If you were, you would not have gone bankrupt, lost your job, gotten sick, lost your child, etc. etc." Or, "If you have enough faith, 'You can have your best life now.'" Really?!? I don't want my best life now. If I had my best life now that would mean I would not go to heaven. If you are not going to heaven you are going some place very, very warm. And I don't want to be there.
Paul is saying his suffering was for the benefit of others. But, Paul adds an additional benefit that occurs for suffering; a higher manifestation of God's glory. When we pray for each other the glory of God is brought forth much more. We give thanks to God for His benefits and blessings, both those that are displayed publicly to the whole church as well as those that come privately on individuals.
An Application
When we suffer setbacks, afflictions or sickness, Too often we ask the wrong question. "What am I doing wrong?" "What is God trying to teach me?" Surprise! It is not all about you. The question we should ask is, "How can I use this to be a blessing to someone?" "How can I use this affliction to advance the Kingdom of God?"
The part that is about you is that you are not to try harder, be better, or do more. You are to trust God and rely on Him. This is the exact opposite of what the world teaches.