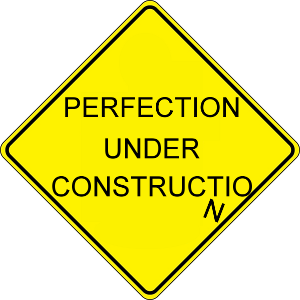 But now that Timothy has come to us from you, and has brought us the good news of your faith and love and reported that you always remember us kindly and long to see us, as we long to see you—for this reason, brothers, in all our distress and affliction we have been comforted about you through your faith. For now we live, if you are standing fast in the Lord. For what thanksgiving can we return to God for you, for all the joy that we feel for your sake before our God, as we pray most earnestly night and day that we may see you face to face and supply what is lacking in your faith?
Now may our God and Father himself, and our Lord Jesus, direct our way to you, and may the Lord make you increase and abound in love for one another and for all, as we do for you, so that he may establish your hearts blameless in holiness before our God and Father, at the coming of our Lord Jesus with all his saints.
Observation
Timothy brought good news to Paul about the Thessalonians' faith and love.
The Thessalonians remembered Paul with kind thoughts.
The Thessalonians longed to see Paul.
Paul longed to see the Thessalonians.
Paul was comforted by the faith of the Thessalonians.
The Thessalonians' faith gave Paul a reason to live.
The Thessalonians' faith was cause for Paul to give thanks the God.
The Thessalonians' faith made Paul happy.
Paul prayed earnestly to see the Thessalonians.
Paul wanted to build up the Thessalonians in their faith.
Paul prayed the Thessalonians' love for each other would increase.
Paul's love for the Thessalonians was abundant.
As the love for each other increased so too did their holiness.
Paul's prayer was that the Thessalonians' hearts would be blameless in holiness when Jesus returns.
Jesus will come with all His saints.
Interpretation
Timothy brought back good news about the Thessalonians' faith and love. This delighted Paul. What excited Paul was the Thessalonians maintained a high degree of both faith and love. We all make mistakes in the things we do and say. But everyone whose goal is faith and love does not risk err.
Paul is also excited by the fact they remember him kindly. By this, he is referring to how they remember what he taught them and their respect for the gospel.
The Thessalonians knew that Paul was enduring a lot of persecution. Yet he says here that he lives, that is he is in good health, so long as the Thessalonians persevere in the Lord. He can endure whatever evil comes his way.  Timothy's report had buoyed his spirits about the Thessalonians.
But Paul stops and immediately returns and gives glory to God when he says he "prays most earnestly". The report about the Thessalonians perseverance in faith and lover excited Paul. Yet he desired more for them. As a result, Paul is anxious to teach the Thessalonians more, to fill what is missing from their faith. But this is the same faith Paul had praised earlier. We may infer from this three things: First, those who have great faith still have an incomplete faith. No matter how much progress we have made in our faith, we should always keep our deficiencies in mind. Second, faith increases by knowledge and learning. It is important to pay close attention to doctrine. God appointed teachers not just to lead men to the foot of the cross but to aid in the perfecting of their faith. Third, we should always aim for something higher.
Paul recognizes that God and God alone is sovereign. That is why he prays that God directs the Thessalonians' path. Satan cannot change the purposes of God. So, when Paul asks God to direct his path he is recognizing that God, and God alone directs our paths.
Paul assigns the same office to God and to Christ. The Father does not give any blessing to us except through Christ. Yet, when he refers to them in the same terms, Paul is teaching the divinity of Christ. Christ is one with the Father.
Paul asks that God increases the Thessalonians' love for one another and for all. The perfection of Christian life exists in a love and pureness of heart that flows from faith. Paul prays God make the Thessalonians perfect because of the increase in love and purity. In doing so, Paul is recognizing they come from God alone. Paul says, the end of the law is love (1 Timothy 1:5) yet he also states that love is a work of God.
Paul teaches that our holiness can continue increasing until it attains its perfection. Our holiness is perfected when our Lord returns. Sanctification is an ongoing process. It continues on towards perfection. It reaches perfection only in Christ.